---
---
---
CD INFORMATION/CONTACT ADDRESS
---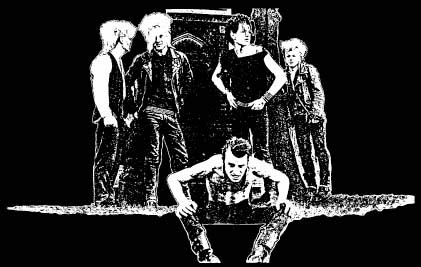 ---
CURSE/SILENT PRAYER

"FROM A CURSE TO A SILENT PRAYER"
A Retrospective CD of Curse and Silent Prayer 1980 - 1986 containing previously unreleased studio and live material. A 24-page booklet containing history, photographs and band graphics is also included.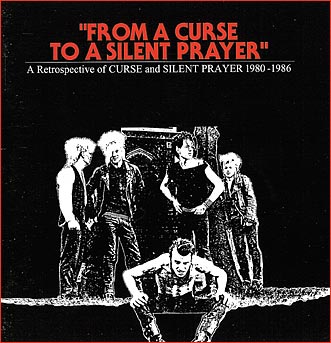 ---
---
The HULME DEMOS
The first three demos recorded at STUDIO LUSTRETTE in HULME, MANCHESTER.

LIVE AT THE BRIDGEHOUSE
CURSE recorded live at the CANNING TOWN venue that helped to nurture both the '70's mod revival and Oi.

COL'S LAST COMMITMENT
A live recording from '82 of founder member COL's last practice with the band.

LIVE AT THE LEADMILL
CURSE recorded in SHEFFIELD in May of '84 while supporting The (DEATH) CULT.

The MIDDLETON DEMOS
Songs recorded at PARISH BOWMAN Recording Studios in '83 and '84.

STOCKPORT UNDER OCCUPATION
Originally released in JAN. 1983 on the VILLAGE DAMN-UNTRENDY cassette label, this compilation includes four CURSE and four LIFE ON EARTH songs. Other acts include CITIZAN KANE (from Sweden), FRENCH LETTERS (Ben's first band that split up in '82), BLADDER x3, DESTRUCTION and FRANK DRUM-MACHINE AND HIS DOWN HOME SWINGING LONGHORN BOYS (Ian & Mick from BLADDER). The CURSE tracks are THE OBJECTOR, FOOLS GAME, KAMIKAZE LOVERS and COMFORTABLE ROUTINES.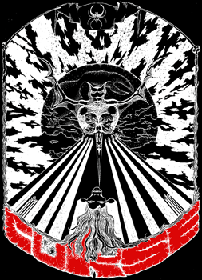 ---

NO ALLOWANCES MADE :
ALAN KOBAN
A recording of poetry from the wry wit and sardonic observation of a very unique talent.

---
LIFE ON EARTH

HERPETOLOGY contains songs from The BIRCH LANE DEMO, THE PSYCHEDELIC JAZZ EP and several live tracks and is available from AlteredNatives Alternatives.

The BIRCH LANE DEMO
Includes the songs LIFE ON EARTH, FIRE IN ME and Li.

THE PSYCHEDELIC JAZZ E.P.
Alternative versions of the LIFE ON EARTH songs, LIFE ON EARTH, WINTER CLOUDS, DAY AFTER DAY and BRING ME THE EARTH.

The lost BILL SYKE's DEMO (NOT AVAILABLE)
Sadly lost with this recording is the song IN WILDERNESS.
---

CORROSIVE YOUTH
The one and only demo from this great STRETFORD band (Sister band to the SALE based PATROL who would eventually evolve into The STONE ROSES.) The songs are LAW OF THE LAND, DAILY MIRROR PUNKS, CORROSIVE YOUTH, SUBJECTS, I WANNA BE A PART OF YOUR ACT, POLICE STORY and AIR RAID.
---

John A. Gordon
Goodbye Cornwall CD
Twenty two original classical style piano pieces with mostly English themes.
---
---
Every effort has been made to preserve the intregrity of the original analog tape recordings. However, the digital transfer and remastering from some of these sources may reveal imperfections that were inherent in the original recording techniques of that time.
All songs are by CURSE/SILENT PRAYER/LIFE ON EARTH/CORROSIVE YOUTH unless otherwise stated.

© 1998 ARACHNID/NOISE Promotions
---
CLICK HERE TO BUY
---
FURTHER INFORMATION:
E-mail:
arachniduk@aol.com
alterednatives@hotmail.co.uk
paul.ventana@btinternet.com

THE CURSE SILENT PRAYER RETROSPECTIVE
CD : ALL PRICES INCLUDE SHIPPING & HANDLING
Copyright ©2000 - 2023 Arachnid/Noise Promotions All Rights Reserved.